Amy Helm
Freddy & Francine, Maria Levitov
The Armory
$25.00 - $28.00
Sales Ended
Amy Helm with Freddy & Francine and Maria Levitov as support
Amy Helm sought what she calls a "circular sound" for her new album. It's a well-rounded one, one marked by streaks of Americana, country, blues, and gospel, and the kinds of four-part harmonies that can burst open a melody and close the loop of an octave. And sentimentally, it's a sound that represents the feeling of community.
This Too Shall Light, released September 21, 2018 on Yep Roc Records, comprises 10 songs produced by Grammy-winning producer and songwriter Joe Henry. Helm left her home and comfort zone of Woodstock, NY, choosing to record in Los Angeles within the confines of just a four-day window. The musicians were directed not to overthink the songs, and Helm herself barely performed any of the selections while leading up to the recording. As a result, the sessions forced fast musical trust among the collaborators and yielded the vibrant instrumental improvisations heard throughout This Too Shall Light.
Although a profound songwriter herself, Helm and Henry jointly arranged a diverse collection of songs for the record, which range from Rod Stewart's "Mandolin Wind" to Allen Toussaint's "Freedom for the Stallion" and even the Milk Carton Kids' "Michigan." The title track in particular, written by Hiss Golden Messenger's MC Taylor and Josh Kaufman (Josh Ritter, Bob Weir, Craig Finn), is a brilliant summation of the record's sound and spirit. Seemingly a play on the old adage that "This too shall pass," Helm's voice veers from commanding to supplicating within a single soulful verse, as she manipulates that message so that light leads throughout even the darkest of times.
A lifelong musician and music-lover, Helm's parents —The Band's legendary drummer and singer Levon Helm and singer/songwriter Libby Titus — guided her training and influences. She later became a founding member of the alt-country collective Ollabelle and served as a backing musician in her father's Midnight Ramble Band. And on This Too Shall Light, Helm says that two songs in particular pay homage to Levon — "The Stones I Throw," a song he released in 1965 with Levon and the Hawks, and the closing traditional number, an a cappella version of the hymnal "Gloryland," which was passed from father to daughter.
While This Too Shall Light is only Helm's second album under her own name, it serves as a comprehensive portrait covering her life's journeys and recoveries; They're the stories that, no matter where they take her, seem to end and begin in the same place like a circle.
-------------------------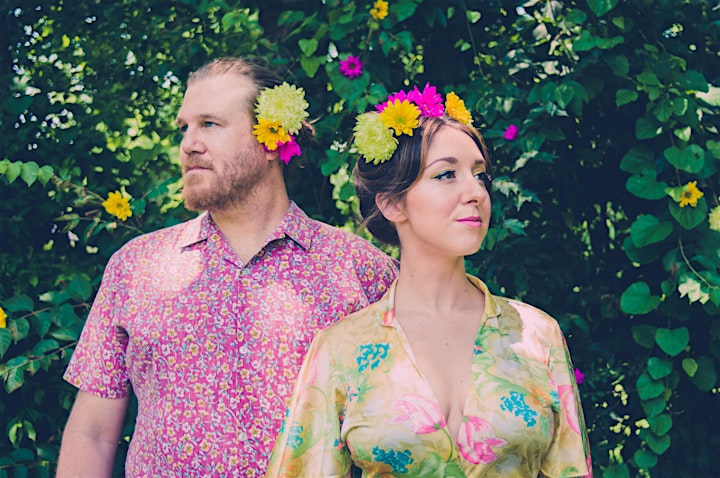 Authenticity in the music industry is slippery when wet. Everyone praises its value, yet when an artist is truly authentic, it is often only embraced if it can be easily walked on without slipping and landing in a pile of genre-related questions. To the casual observer, Freddy & Francine seem safely cemented as a folk duo. They got the look. The soulful harmonies. The folk circuit bookings — over 150 a year, including the legendary Telluride Bluegrass Festival. They're even getting married. Cute. Even their act's name is cute. You could make a movie about it. Someone probably has.
But Freddy & Francine (their actual names are Lee Ferris and Bianca Caruso) aren't interested in acting, or genres, or talking or not talking about their relationship. They've done all that. They've even recently left their longtime home of Los Angeles for Nashville. And they've never looked more like themselves.
"We just want to play music all the time and we don't care about the rest of the bullshit," Ferris said. And there's been plenty of bullshit. The Hollywood types, the rat race, the traffic, Ferris's struggle with alcoholism (he's now five years sober). Longtime fans know that the band took a three-year hiatus when Ferris and Caruso's relationship unraveled, a time which found Ferris turning his back on music while driving trucks in L.A., and Caruso working an office job in New York.
During this break, both seemingly were able to land on their feet. Ferris was cast as Carl Perkins in the Broadway and touring productions of Million Dollar Quartet, and Caruso co-wrote and filmed a television pilot in Joni Mitchell's Laurel Canyon home (her friend rents it), featuring Seth Rogen, and sold the thing to ABC. But appearances can be deceiving.
"I was miserable in the whole process, because I wasn't connected to myself in my gut," Caruso said. "I didn't enjoy it. I enjoy traveling and playing music."
Despite rockin' in Perkins' blue suede shoes from Memphis to Japan, in front of thousands of people, Ferris was also unhappy because he was singing someone else's songs. "My heroes were Joni Mitchell, The Stones, Dylan, B.B. King, Lightnin' Hopkins, Carl Perkins, the guys who just tapped into something in themselves, who needed to write and speak their own truth. That's who I am," Ferris said. Adding, "The experience of sitting down with an instrument and coming up with something for the first time, you can't beat that. The best experience I've ever had as a person doing that, and coming up with something that is bigger than the sum of its parts, is with Bianca."
But this is all old news. Freddy & Francine are full-time musicians, and have released three full-length albums and two EPs — not to mention Ferris's production of an album by award-winning actor William H. Macy (featuring Caruso's vocals), and the duo's collaboration with Dead & Co. keyboardist Jeff Chimenti on the musical direction and casting for 2017's Off-Broadway musical "Red Roses, Green Gold," featuring the music of The Grateful Dead. Keeping truckin', Freddy & Francine plan to release their latest Nashville-recorded EP in September. The six-song "Moonless Night," co-produced by Dan Knobler (Lake Street Dive, Rodney Crowell) finds Freddy & Francine — which has often used full bands on its recordings — still produced but more intimately portrayed, a sound closer to the duo's live performances.
But don't call it folk music. It's too energetic.
"We're performers. We're not just folk musicians who play and sing mellow songs with little voices ... there's screaming," Caruso said. Don't call it Americana either. They don't wear hats. Besides, Caruso says, "The minute you think one of our songs is an Americana song, it can turn into a retro pop song." Despite the reaction of most roots music fans to the dreaded "P" word, Caruso says she doesn't mind Freddy & Francine being labeled a pop band.
"Pop music gets a bad rap, but it comes from the word 'popular.' I'd love to be popular," she said. "I never discriminate against a song because it's popular if it stays in your head ... every Beatles song is a pop song."
But mostly, Freddy & Francine sounds like Freddy & Francine. It ain't the easiest thing to explain, but it makes sense when you hear it, and finally, it makes sense to the two people who matter most. "I'm really happy with who I am and I'm happy with the life I have," Ferris said. At the end of the day, or road, authenticity is internal. Watch your step.
-------------------------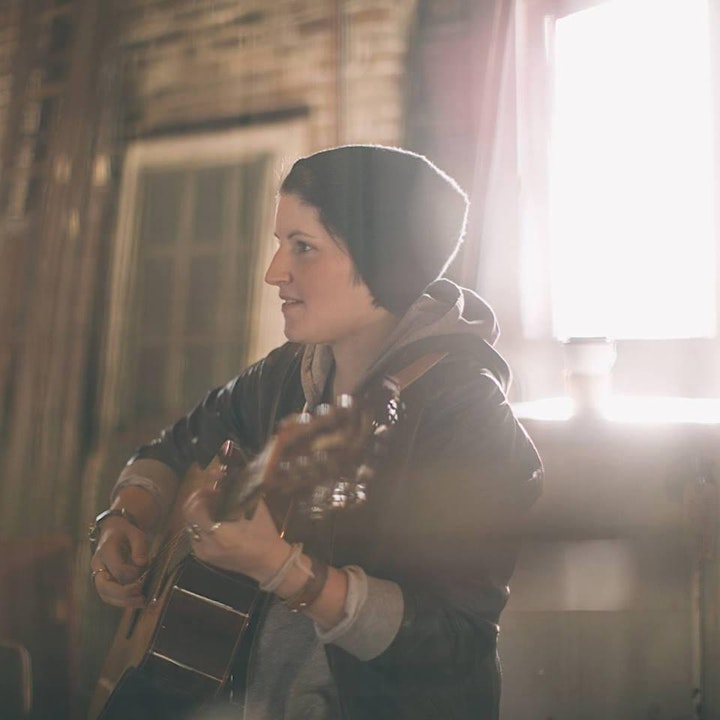 Organic, spontaneous indie-folk defined by accessible, acoustic integrity -- it's music that sticks in your head and envelops your heart.

Maria Levitov's music is organic, spontaneous indie-folk, defined by an accessible, acoustic foundation. Her lyrics touch on the reality of human shortcomings and the inevitable certainty of change and loss. Her priority as an artist is to connect with people through authenticity and compassion in a language that is both timeless and relatable. Maria's music is a unique mixture of folk and country with the intimacy and vulnerability of a singer-songwriter. She strives to influence people with a specific concentration on lyrical and vocal integrity.

Maria released her first full-length album, HOLD, in January of 2014 and completed her first US tour in the summer of 2014.

-------------------------

General Admission, Seated Venue

Venue Information:
The Armory
314 E. Mountain Ave
Fort Collins, CO, 80524