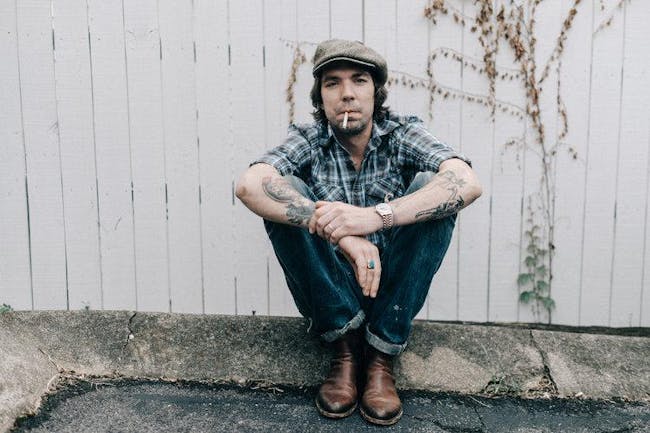 105.5 The Colorado Sound Welcomes
Justin Townes Earle
Michigan Rattlers
Washington's
$25.00 - $27.00
Sales Ended
Justin Townes Earle with Michigan Rattlers as direct support
Justin Townes Earle has done a lot of living in his 37 years. For starters, there's the quick-hit bullet points about his childhood that seem to get dredged up in every interview, article or review about the singer-songwriter and guitarist: Born the son of Steve Earle, who was largely absent during Justin's childhood; struggles from a young age with addiction and numerous stints in rehab; long stretches of itinerancy and general juvenile delinquency; a youth he once said he was "lucky to have gotten out of alive."
That's before we get to the years spent honing his craft in Nashville bars and on club stages all over the world; the various bands, record labels and industry types that have been drawn toward and, at times, pushed away by him; and, finally, the celebrated and rather formidable body of work he has amassed since releasing his critically-acclaimed 2007 debut EP, Yuma.
It's a seemingly bottomless well of material for a singer-songwriter to mine out of just three decades or so of life. And Earle at times has—most recently on his 2017 album, Kids in the Street, which the artist calls "one of the more personal records I've ever made."
But when it came to his newest effort, The Saint of Lost Causes, Earle, these days sober, married and father to a baby girl, chose to focus his gaze outward. "Maybe having a kid has made me look at the world around me more," he says.
-------------------------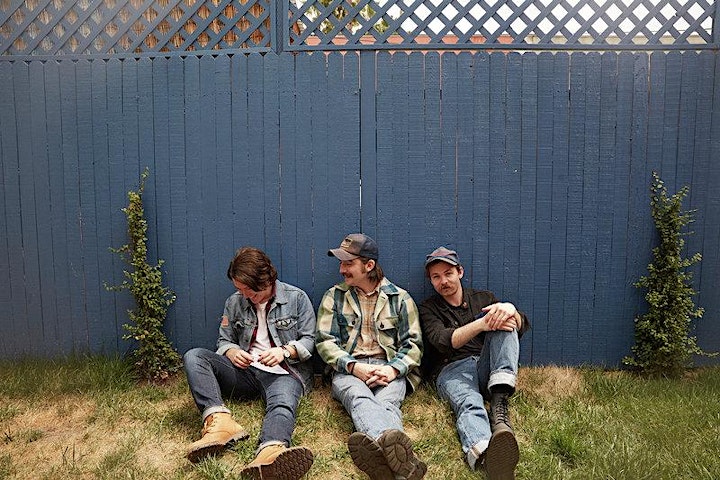 Lifelong friends and deep-north natives, Michigan Rattlers play heavy-hearted folk-rock with an aching dose of Midwestern nice. Graham Young (guitar), Adam Reed (upright bass), and Christian Wilder (piano) began writing music and performing together in their Northern Michigan high school.

"Petoskey is a small place. Beautiful, but secluded. It's hard to start a musical career in a place where there are more deer than people."

Still, they regularly played every bar, cafe, and stage in town, developing a musical chemistry informed by the likes of AC/DC, Creedence Clearwater Revival, Bob Seger, and more.

After a few years apart, Reed and Young settled down in Los Angeles, recorded a short demo, and began playing locally. The demo found its way into the hands of super-producer Johnny K (Plain White T's, 3 Doors Down), and they cut the bulk of their first EP at NRG Studios in just one day.

"My favorite music is recorded that way," continues Reed. "You get in a room, plug in, and cut songs live. The energy of the recording comes directly from the physical performance, and it puts the listener into that specific time and place."

This self-titled Michigan Rattlers EP attracted glowing reviews from No Depression, Bluegrass Situation, B3 Science, and Rolling Stone, who named the band one of their "Ten New Country Artists You Need To Know" in 2016. They spent the rest of that year and much of the next touring in support of this release.

In September 2017, Pianist Christian Wilder was added to the band's lineup. Now a trio, the group headed into the studio to record their newest EP, Wasting the Meaning. Comprised of three cover songs, the project was conceived as a way to explore deeper into the recording process and pay homage to some of their favorite songwriters.

-------------------------

Standing Room Only, General Admission Venue. The balcony is CLOSED for this show.

Venue Information:
Washington's
132 Laporte Ave
Fort Collins, CO, 80524