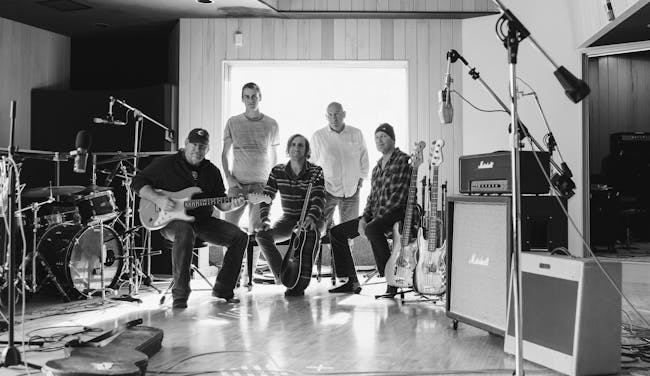 105.5 The Colorado Sound Welcomes
The 14ers
Adam Topol, Matt Costa
Washington's
The 14ers with Adam Topol (of Jack Johnson) and Matt Costa Duo
Life is a shared experience and music is the universal language that brings us all closer together. The 14ers is an adventure-inspired music project led by outdoor travel guide and songwriter Ryan Kirkpatrick, based out of Fort Collins, Colorado.
Refining their own signature style of Mountaintop Folk-Pop, The 14ers are back and sounding better than ever in 2019 with a new full-length album stocked with radiant passion, endearing melodies, and refreshingly authentic songs. Ryan draws songwriting inspiration from the places and the people surrounding him as he travels around the globe sharing his passion for the outdoors leading skiing, photography, and hiking trips from Colorado to Mount Kilimanjaro. Over time, these special moments and experiences become the songs that document not only Ryan's own journey in life and music, but of those around him.
Ryan is entirely grateful for the opportunity to make music with such extraordinarily talented, unique, and expressive players who have become more than just friends, they're family. The 14ers family includes Stu Cruden (Bass), Paul Martin (Electric Guitar), Barry Bates (Drums), and Jacob Anderson (Keyboards) in the regular lineup, with additional fantastic and star-studded friends joining along the way both in the studio and live in concert.
Some of us live in big cities or spend our days among buildings, cars, and screens. Some of us get so busy and stressed that we forget to enjoy ourselves, each other, or to explore our own backyards. It's easy to forget that we're all in this world together and we don't know how long we'll even be here. With their new album, The 14ers have managed to punch your ticket for an auditory vacation meant to make you smile and enjoy all of those very things. www.YoursLikeTheOutdoors.com
-------------------------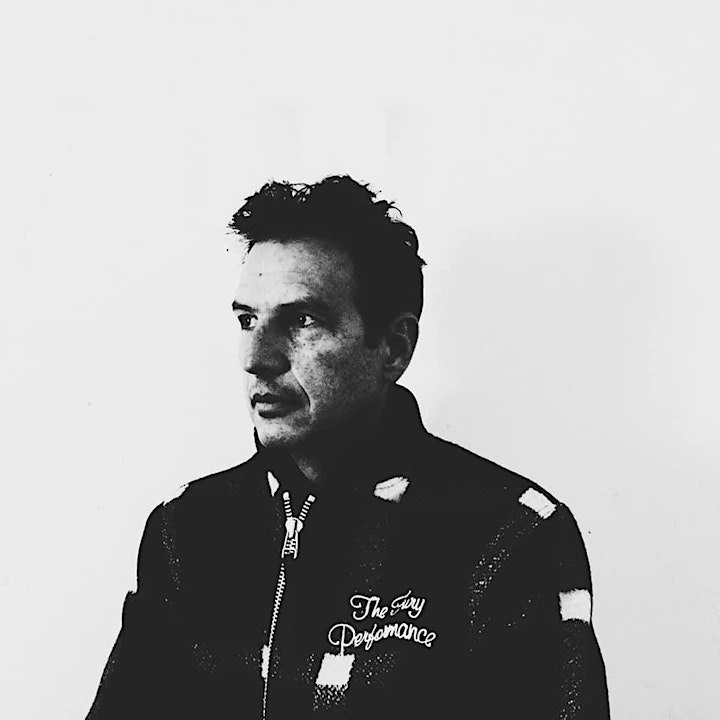 Prior to releasing records under his own name, Adam Topol built a considerable career for himself playing drums and percussion with Jack Johnson, as well as working with musicians like Joey Santiago, Ziggy Marley, David Gilmour and Jimmy Cliff.
Cuando is his newest full length. A collection of moody folk pop that merges his California indie roots and his passion for Latin rhythms.
Pairing up with musician/producer Matt Costa on Cuando allowed Topol the breathing room to explore these broad musical influences that were beyond the scope of some of his other peers. The two connected over a mutual taste for artists like The Cure, The Dirty Three, PJ Harvey, Spacemen 3 and The Velvet Underground, and within that shared musical language they were able to explore the occasional lyrical and thematic darkness of Topol's work while still keeping the songs on the record fully rooted in their natural sweetness and emotional depth.
-------------------------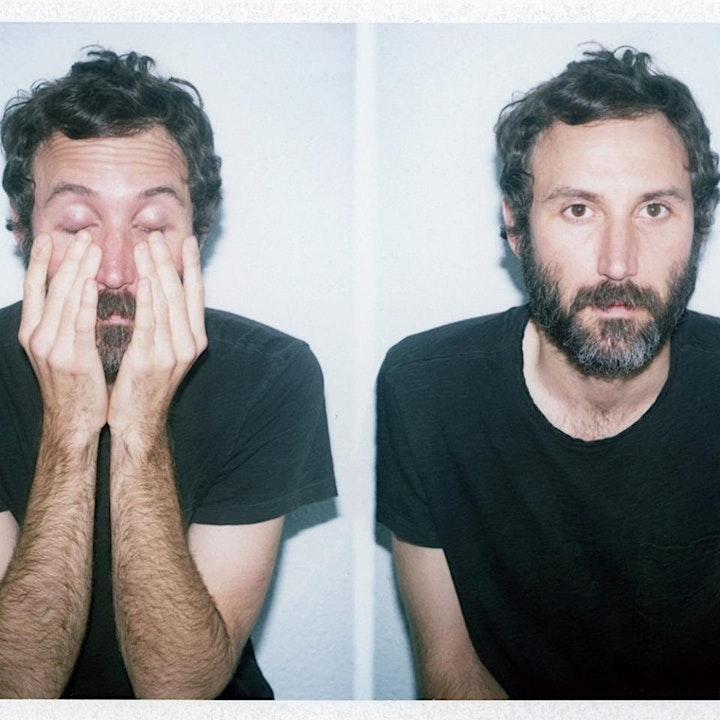 In 2015, four albums and three EP's into his twelve-year career, Matt Costa felt it was time for a change. Album cycles, touring cycles, contract cycles, press cycles… Round and round and round he was going, and when he would finally stop, a realization came to him.

"Putting a record out every two to three years is a little unsatisfying for me," says Costa. "I want to put something out more consistently, on a regular basis, because I feel like it forces me to evolve."

Once upon a time, it was not uncommon for rock bands to release a new record every six months, or as many as three in one calendar year. Creativity flourished in this golden age and was marketed as such, with hyper-productive artists encouraged to go about their work full-speed ahead. Then, somewhere along the line, space was inserted into schedules, brakes were pumped, and album releases slowed while pressures only mounted. In some cases, it seemed the industry was lacking a key part of its definition: steady diligence.

Costa has never been one to rest, on laurels or otherwise. And so, free of a record contract and in a position to embrace all the opportunities that The State of Music in 2015 brings with it, this year Costa is writing, recording, and self-releasing five different EP's, each unique in style, approach, and concept.

"It's more of an exercise in writing songs and pushing myself to have a goal," says Costa. "I'm always writing different kinds of songs in whatever the moment may be, and a lot of times I don't know where to put them. It's easier to start placing them in these smaller batches than thinking of a big full-length record like I've always done. And so I thought, 'Why don't I put them out like that, and let it be what it is and not have the pressure of a big record?' It's more revealing of the creative process."

The artist's process has always been of as much interest to Costa as any end result. An enthusiastic fan of John Steinbeck, who once lived and worked in a cottage near Costa's home in Laguna Beach, California, the musician says the model for his 2015 project was based more on short stories than any other form of expression. He specifically cites Steinbeck's early collection of tales The Pastures of Heaven—the book the author wrote while in Laguna Beach and of which Costa owns a rare first edition—as an inspiration. "All the stories in that book are very different, but they're interrelated because they all come from one place," he says. "This project is conceptually more on that level than a music level."

And so, while each finger of this fistful of EP's is designed to be different, the only true common denominator is Costa himself. At this point, midway through the twelve months, three of the mini-albums have seen light, with two more underway and being sketched out. Eucalyptus came first, gliding in with its breezy, acoustic fingerpicking in late February; July brought the garage-rock bedroom recordings of Cat Mosta, and the studio-recorded Neon Brain followed in early fall. As Costa sees it, the process has been entirely organic—he isn't out to prove anything to anyone, but simply to explore his craft and grow as an artist.

"The end picture is yet to be discovered," says Costa. "Each one of these batches of songs is finding their own niche or home together. I don't really have a grand scheme at the end of what they'll add up to or what they'll mean, except that they'll all be there as a tale of what the year sounded like, musically. As the year goes on, I feel like I've grown and learned a lot doing that."

Shoving off with Eucalyptus, the first thing that shines through may be Costa's dexterous skill and intricate playing on the acoustic guitar, a fingerpicking style he learned from emulating legends of the genre like John Fahey, Leo Kottke, and Mississippi John Hurt, as well as more complex arrangements found in jazz guitar and bluegrass. "That music always sat well with me, when you can be really intricate with the picking; there's a lot of blues influence in there," he says. The first song of the EP (and its only tune with words), "Ark Song," with its slack de-tuning and Hawaiian and calypso rhythms, was actually the first song Costa wrote for the 2015 project, and carries with it the theme of a launch. "'Ark Song' is sort of the embarking—the flood's coming, and I'm gonna take all these songs with me, two-by-two, EP-by-EP," says Costa. "I do think that my brain was conceptualizing the idea: this flood of songs is coming, and I'm gonna sit here in my room and document all of them whichever way I can and put them out."

Next is Cat Mosta, with its garage rock sound recorded alone by Costa in his bedroom. Utilizing his home stereo speakers as monitors through an auxiliary cord, Costa would write tunes with pad and pen, guitar in hand and small recorder at the ready. As he was "feeling it out, stumbling through ideas," when the song reached a place that felt good, he would set up a microphone and record onto his computer. What you hear on the record is entirely based around those initial recordings, even incorporating much of those primary tracks. "It's as close to the original recording of the song as the idea could get," says Costa. "That's one of those things I've always wanted to release and capture. There's songs that could have been recorded better or with higher fidelity, but I didn't want to because I felt my own stubbornness about putting it out there as simply what it is." From the Kinks-style riffing and vocal harmonies of "France Gall," "Donna Lee," and "Find a Reason to Smile" to the psychedelic jangle of "Green Devil" and "Getting By," Cat Mosta is a swirling snapshot of the musician plugged in and turned on at home.

Neon Brain is the newest addition to the family and, according to Costa, may be the most complete production of all the EP's. "The third one is a little nicer recording and more contemporary sounding. I went down to the studio I recorded at before I engineered, and recorded myself—but with nicer stuff than I have at home, so it has a little bit more fidelity." Indeed, the songs here have a bit more polish and sheen. "Balboa Park," with its Byrds-chime and steady acoustic strum alongside some of Costa's more poetic lyrics, culminates with a lulling horn groove before fading out slowly. Meanwhile, the eponymous lead-off track takes its time navigating through ambient feedback, building slowly to set the EP's tone. Perhaps, at the year's end, we will look back at Neon Brain's group of songs as a pinnacle—not necessarily in quality, but in reach. But then again, we aren't sure what will follow—and as it happens, neither is Costa.

"The fourth one, I don't know yet," he says. "I might do it with a producer, because I do more and more of this production alone as my career goes along, and every once in a while when I've worked with producers I've grown and learned a lot. I'm trying not to forget that that's part of the growth during this year. Maybe it could be a soundtrack to a short film?" And as for the final EP, Costa remains uncertain but is keen on a hypothetical concept involving his friend, the photographer Autumn deWilde, singing in French over his music. "I don't think she's ever done recordings before," he laughs.

As the year rolls along, the consistent evolution of Matt Costa only becomes more apparent. He is constantly, incessantly looking to push himself into new territories, and to learn more about his own artistic process as he goes. "I'm always trying to figure out an idea for a song, always listening," says Costa. "It's more of an obsession than a work ethic. I start to feel like there's no point if I'm not doing it—I try to go a day without working on songs, but then I just end up feeling hopeless and I go back to it. Every time I release something, the goal is to try to get closer to the core of what I am, so for that reason I'm really proud to put these EP's out."

-------------------------

Standing Room Only, General Admission Venue. The balcony is CLOSED for tonight's performance.

Venue Information:
Washington's
132 Laporte Ave
Fort Collins, CO, 80524