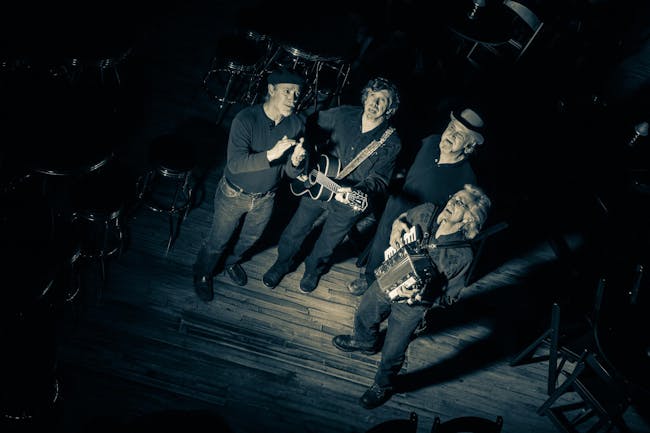 The Subdudes with Liz Barnez
ATTENTION:
The Subudes and Liz Barnez shows scheduled for March 19th and 20th have been rescheduled for June 11th and 12th. Existing tickets will be honored to the rescheduled shows or refunds are available at the point of purchase. Current ticket holders who purchased on or before March 13th, please respond to the email sent out if you'd like the refund. We appreciate your support for The Subudes and the Armory and we will see you all in June!
Over the course of 25 years and ten albums, the Subdudes have quietly become one of America's national music treasures.
Led by singer/guitarist Tommy Malone and accordionist, John Magnie, The Subdudes draw most of their inspiration from the sounds of their native New Orleans, blending blues, gospel, funk, and R&B with their own harmony vocals; their sound is also notable for the band's substitution of a tambourine player, Steve Amedée, for a drummer. Tim Cook rounds out the band on bass.
Their music features an intoxicating blend of passionate, joyous roots music, not to mention some of the sharpest musicianship and ensemble playing you'll ever hear from any musicians. More than a just a concert, the "dudes" leave you feeling like they're having a party and you were lucky enough to be invited.
-------------------------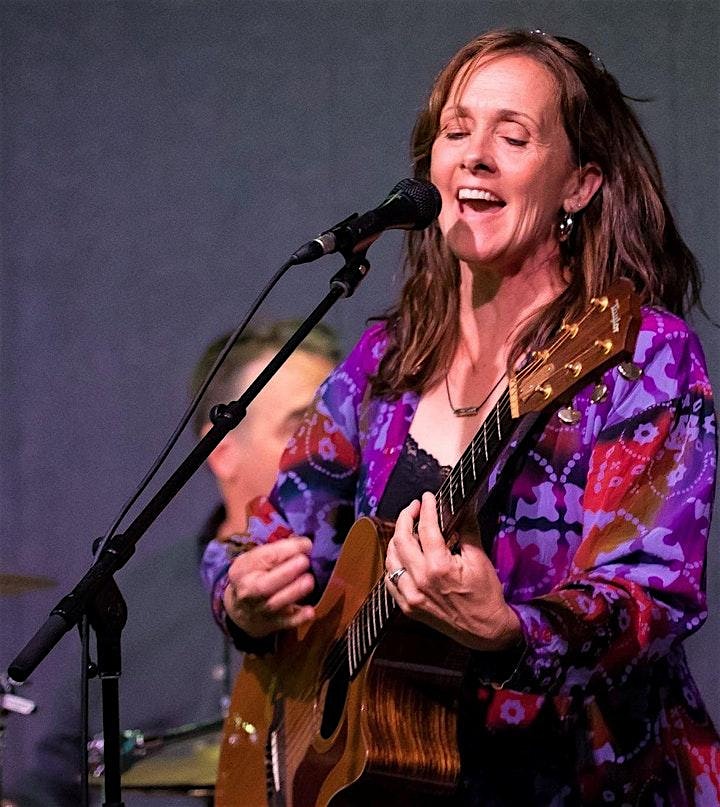 Liz Barnez started her musical career in the clubs and festivals in her hometown of New Orleans, Louisiana. She brought her eclectic style of music, which incorporates elements of folk, New Orleans R&B, blues, jazz, country, and pop, to Colorado in the late 80's and hasn't slowed down since . Her acoustic swamp groove is apparent in her guitar and percussion playing, songwriting, and soulful inspired singing.

Liz was voted by her peers as the "Best Singer-Songwriter Female" in the FoCoMA (Fort Collins Musicians Association) Peer Awards 2020!

In November of 2019 Liz was inducted into the Colorado Music Hall of Fame as a member of the Mother Folkers (the most carefully pronounced name in show business). The Mother Folkers is a group of women musicians who began in the 1970's with original members Mary Flower, Mary Stribling, Kathi DeFrancis, and Eileen Niehouse. Over the years the members have included Mollie O'Brien, Carla Skiaky, and Vicki Taylor to name a few. Liz joined the group in the mid 1990's.

Liz was given the prestigious "Lifetime Achievement Award" by FoCoMA in 2012.

Liz has released four albums including Liz Barnez Band in 1993; Inkmarks on Pages in 1998; Revealed (which was recorded in Los Angeles and included performances by Patrick Leonard(Madonna) on keys, and Vinnie Colaiuta(Sting, Joni Mitchell, Frank Zappa, Faith Hill, etc. ) on drums in 2005; and Welcome Back (recorded in Nashville and Colorado and includes performances by the subdudes, Bryon Holley, Eric Moon, Dave Beegle, Cary Morin, Glenn Taylor, and more) in 2015! Other recordings include: Ruby- recorded with then trio of Liz, Rebecca Folsom and Maggie Simpson; and Mother Folkers Live!

Liz is currently in pre production on her fifth solo album to be released in Fall of 2020!

Liz has toured the United States and with her band performed at prestigious events such as New Orleans Jazz and Heritage Festival and French Quarter Festival, Bohemian Nights at New West Fest, Winter Park Folks Fest, and more; as a solo act opening for AJ Croce, Ruthie Foster, Rodney Crowell, etc. ; as a duo with percussionist Bryon Holley opening for The Subdudes and others; and as part of a trio of songwriters which included Celeste Krenz and Rebecca Folsom called Faces of Eve which has performed across the country including the Lyons Folk Fest, and Kerrville Folk Festival, and more. Liz also toured as an opener and accompanist(on percussion) with Catie Curtis in 2015 and 2016.

Get ready for an intimate and fun musical ride! Enjoy the rhythmic musicianship and expect playful spontaneity and improvisation! Prepare to connect musically and through humor and shared life experience....and you may be inspired to dance!

-------------------------

General Admission, Seated Venue

-------------------------

Venue Information:
The Armory
314 E. Mountain Ave
Fort Collins, CO, 80524