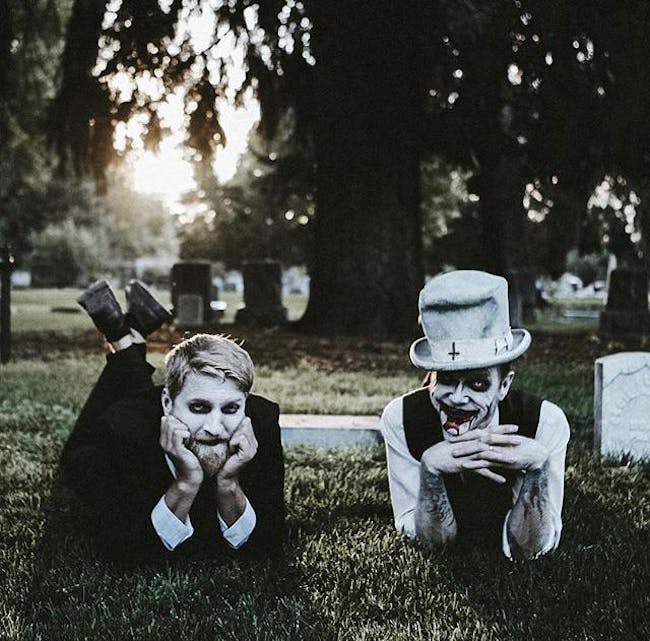 The Widow's Bane with iZCALLi and Rae McAlister
In 1929, off the coast of Oregon, Saint Gabriel laid waste to the S.S. Widow's Bane. As the boat sank languidly beneath a mournful cloud of ravens, members of the Widow's Bane house band could be seen riding their respective instruments like rafts toward the shore. Aside from a few soggy musicians and a water-logged accordion, all that remained of that ill-fated steam ship was her name. So the band took it.
In 2008, the Widow's Bane (the band, not the ship) resurfaced in Boulder, Colorado. After a successful West Coast tour, the group was able to fund its first album in over 80 years. A self-titled album was recorded in an abandoned bookstore on Pearl Street; it was there that the Widow's Bane made its first impression upon Boulder, performing impromptu experiments of mortal longing in the store-front window.
Its sound was unique to say the least. After sailing the globe for nearly three centuries, the Widow's Bane had collected musical influences (and band members) from every port town, bar room, and swampy Bayou the world over. The result was a melting pot of sea shanties, klezmer, Dixie Land jazz and New World rock n' roll. Upon hearing the Widow's Bane's first album, Denver Westword raved, "Macabre, literate and shamelessly theatrical, there's real vision behind the Widow's Bane's death-folk howl. Not to mention courage — a rare commodity lately in the local scene." Crowds amassed, and before long the Widow's Bane was opening for the likes of Devotchka in front of 10,000 fans.
The band's newly acquired fame afforded it interest from myriad eccentric performers, talented producers, and up-and-coming bands hoping that a little Widow's Bane charm might rub off. Indeed, the Lumineers experienced this first hand in 2012, when they borrowed The Widow's Bane's bass player, Bat Catacombs (aka Ben Wahamaki), on a short two-week tour to South by Southwest festival in Austin, TX. Needless to say, the Lumineers were on Conan O'Brien's show two weeks later and have yet to return said borrowed bass player.
Nonetheless, the Widow's Bane has never been a band to dwell upon the past (save for how they dress, speak, and write music). So, without missing a beat, it acquired a new undead bass player, scored a sweet studio and released a second full-length album. In order to promote the new album, the Widow's Bane (with the financial support of adoring fans via indiegogo), produced a music video for the album's title track, "Don't Be Afraid, It's Only Death." In addition to threatening virality on the internet, the video also won the band a first-place prize for Best Music Video at the 2013 Mile High Horror Film Festival.
Scene Magazine had this to say about the band's second effort, Don't Be Afraid, It's Only Death, is a grotesquely attractive release, something that is so seemingly dark, yet quite impossible not to dance to. The album appears to be an experiment of epic originality: "What would happen if Tom Waits were to front Gogol Bordello during the zombie apocalypse?"
We'll let Scene speculate that outcome. The fact is, Tom Waits and Gogol Bordello have been ripping the Widow's Bane off for years, and as for a zombie apocalypse? Nonsense! It will be no less than an all-out party if the Widow's Bane has anything to say about it.
-------------------------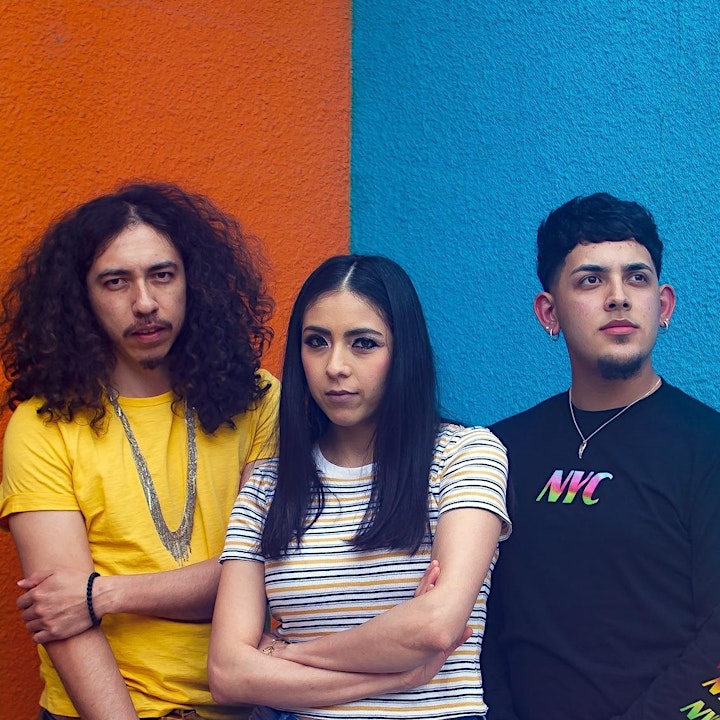 It used to be Spanish rock equaled covering Norteamericano bands. That's how it was when Miguel and Brenda Avina's dad was shredding metal in the 80s in Mexico, and that's what Rock En Tu Idioma meant: you translated the lyrics and did songs by Whitesnake or The Cure.
Miguel didn't want to do that when he started Izcalli in 2005 with an acoustic guitar and dual hand-percussionists Luis Galaviz and Raul Chavelas. Under the banner of RETI=Rock En Tu Idioma, he wanted to do original Rock in Spanish — or in English, too, if he felt like it — and he had a vision: that there was a need for the kind of music he wanted to make, with a swath of influences ranging from flamenco to Zeppelin, and a community of musicians just waiting to unite.
The idea caught hold and scored the young band an opening gig with Spanish act BEBE; playing at the Gothic before that sold-out crowd, Miguel had another vision: "Hay que Rock Harder". A Les Paul replaced the acoustic, Galaviz switched from djembe to the kit, and Miguel recruited his sister Brenda on bass.
RETI rounded up nine other bands and released a compilation — Rock en las Rocas Vol. 1, featuring early iZCALLi tunes "Me Siento Solo" and "Que Debe Fallar (Marybel) — the band's first official release. A proper LP followed in Pintas en Pasteles, which replaced Galaviz with Madafra's Mario Gonzales on drums. The band went on tour not long after with Hombres G, and has gigged with a slew of nationally renowned artists, such as Jaguares, Los Enanitos Verdes and Julieta Venegas, Molotov, Bomba Estereo and Elefante just to name a few.
iZCALLi's sound drilled through the folk-based rock of Pintas and into deeper beds of Alt-rock, Indie, Latin sounds and Ska for Despiertame, the band's second LP. The same year, RETI launched Rock de Mayo, a sonic Cinco de Mayo celebration iZCALLi has curated ever since, bringing acts like Eldren and the Photo Atlas to a crossover crowd — the same crossover iZCALLi has been reaching at coveted spots in festivals like Westword Music Showcase and the Underground Music Showcase several years running and recently by opening shows for Devotchka, The Stone Foxes, Night Riots and In the Whale.
iZCALLi continues to grow, bringing in Luiggy Ramirez on drums, and spreading the message via collaboration with Fort Collin's Spokesbuzz, a nonprofit dedicated to the goal of transforming the Front Range into world-class music scene, plus multiple appearances at SXSW. The band also celebrated its 10th anniversary in August with a sold-out show at the Walnut Room and the release of III, a deeper exploration of the same roots that made Despiertame grow. It's a big deal, but it's also just another step in iZCALLi's never-ceasing mission to bring you Rock En Tu Idioma — and an ever-expanding definition of what Rock En Tu Idioma can be.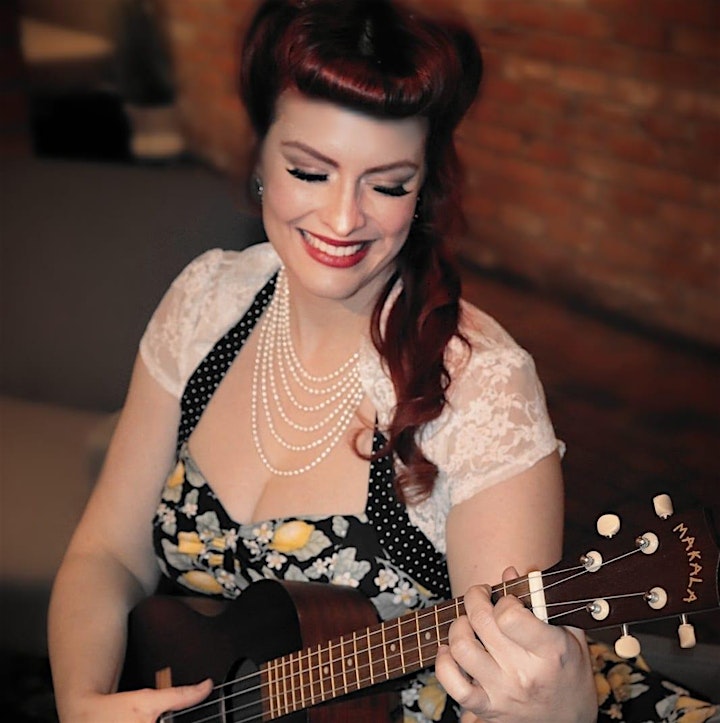 Rae McAlister captivates her audiences with piano compositions, rocks the house with her Golden Gretsch and classical guitar, and wows with a nouveau ukulele sound. Always Blending a classic retro vocal sound with a folk rock to baroque pop musical range. you're sure enjoy this multifaceted presentation.

Whatever the venue or occasion, with the massive repertoire and music styles, any level of energy, theme, class, or ambiance can be achieved.

-------------------------

The Widow's Bane is hosting a costume contest at this event! Dress your best as costumes ARE encouraged.

-------------------------

Standing Room Only, General Admission Venue. The balcony will be OPEN for this show.

Venue Information:
Washington's
132 Laporte Ave
Fort Collins, CO, 80524